6 Breathing Secrets Revealed To Help You Instantly Calm Stress, Transform Tiredness into Vibrant Sexual Energy, & Re-activate Your Irresistibility to Attract the Man You Want!
Instantly Calm Stress and Juice Up Your Love Life.
Become Totally Irresistible to Inspire the Man You Want to Love and Commit To You.
Boost Energy and Vitality in Minutes without Adding to Your To-Do List.
---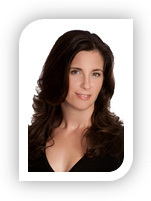 From the Desk of Lisa Page
Women's Well-being & Relationship Expert
Dear Beautiful Woman,
It can be incredibly frustrating when you feel tired or stressed out, when the passion dies in your relationship, or your sex drive goes South!
I know, because I've been there…and so have many of my clients.
So if you're just not enjoying the life, sex and intimacy you really want, and you know intuitively that it could be richer, juicier, more fulfilling….then read on!
I've spent most of my adult life, (the last 18 years), studying, practicing and teaching yoga, meditation and sacred intimacy. As a part of that, I've coached women from around the world and what I've seen over and over again, is this…
…When you change this 'one' thing….everything changes!!!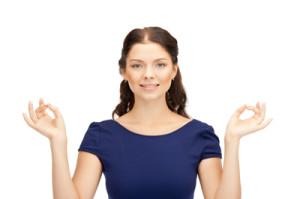 It's NOT a magic pill!
It's NOT a magic 3-Step Process!
But it is totally works!
…It's your breath!
Yup, you heard me right! Your breath!
Why does your breath have such a BIG impact on your life, well-being & relationship?
In short, because how you breathe affects your nervous system, which in turn affects the hormones and chemicals in your body (either 'toxic' or 'feel good hormones), as well as how you feel, the thoughts you think, what you do and how you do it!
Numerous studies have shown that certain breath techniques can reduce your stress levels, increase your clarity and focus, boost your immune system, change how you feel…and so much more.
…..But here's the juicy bit!
Changing how you breathe can

TOTALLY transform your experience of




relationship,

sex, and intimacy too!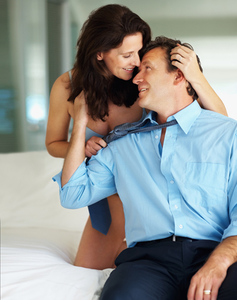 …that's why I created this program!
As a part of my coaching practice, I found myself sharing more and more information on the power of breath and giving my 1:1 and mentor clients personal breath practices. And these women kept coming back to me with stories of AMAZING RESULTS! (Some of their stories are below.)
So I knew that I had to get this information out there in a bigger way, into the hands of women like you, in a format that you can use anywhere, anytime, for the best results.
So this program doesn't just contain valuable information, but also practical ways to use it, guided exercises and a workbook so you get maximum results in minimum time!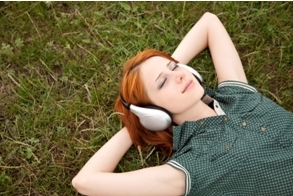 That's why women from around the world are RAVING about this amazing and powerful information, because the secrets and techniques in this training really are pure gold and you get what you need to use them in your daily life. What you'll discover in this training can mean the difference between feeling stressed, overwhelmed, disconnected and unattractive… to feeling vibrantly alive, sexy, relaxed, open, empowered and irresistibly attractive!
And the great news is that everything in this training can be used TODAY! You even have guided breath practices that you can carry around in your IPod so all you have to do is slip on your headphones, listen in and away you go!
What you'll discover in this training will help you to:
✔ Transform tiredness, 'foggy brain' or overwhelm to clarity, energy and focus.
✔ Instantly reawaken your sexual desire when you're feeling a bit flat.
✔ Activate your 'natural irresistibility' to attract any man you want.
✔ Deepen the heart connection between you when he feels distant
✔ Instantly calm stress, re-energize your body and clear your mind.
✔ Easily relax at the end of your working day when you want to enjoy sex and intimacy.
✔ …and sooo much more!!!
I've got countless success stories from clients who have experienced profound transformations in their life and relationship just by using these breath techniques.
For example Geffen from the USA was frustrated from date night 'failures' with her husband but when I taught her a specific breath technique, she used it on her next date night and totally reignited the passion with her husband!
And when Devika from Melbourne, Australia, had an argument with her husband it caused a painful rift between them. So one night she decided to use a breath technique from my 'Breathe Baby Breathe' Program and instantly the tension dropped, the distance melted and she reconnected with her husband in a way she never thought possible!
Emily from London was having all sort of digestive problems, feeling overwhelmed, stressed out, burned out, and when she used these techniques, she was able to totally transform her health and well-being and re-balance her life!
(You can read their stories below)
So if these women can do it, so can you!
Remember, how you're breathing right now, is affecting you, your well-being and your relationship right now!
The question is, is it giving you the results you want..or not?
Save yourself time, effort and money – I've done all the research and hard work for you. I've dug into over 18 years of research, personal practice and teaching, and condensed it into this "essential for women" audio series and e-workbook. Giving you the 'gold nuggets', the essential information that you must know to really harness the power of your breath.
So here's the deal (and YES, it's a no-brainer)
Here's what you get: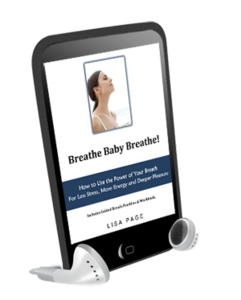 60 Minute Audio Training: MP3 Audio Recording which gives you:
Full understanding of how and why your breath impacts your life, sex and relationship
Common mistakes women make that kill passion and connection with a man
How to recognize your own self-sabotaging 'breathing patterns' so you can transform them to get the results you want
How to harness the power of your breath for greater attraction, more pleasurable sex, deeper connection and intimacy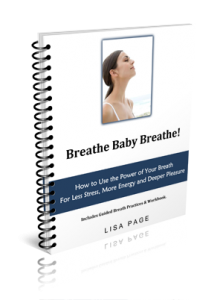 E-Workbook – Self-Coaching Formula To Help You Create Both Instant Results AND Long-Term Change
PLUS
Your very own 'Pocket Audio Guide': 6 Guided Breath Practices You Can Use 'Anywhere, Anytime!' MP3 Audio (Each less than 5 mins each)
Calming Breath: Instantly Calm Stress, Relax Your Body & Clear Your Mind
Clarity & Focus Combo: To 'Clear the Cobwebs', Re-Energize & Get Focused
Breath Circulation Practice: Reawaken Sensual Pleasure & Sexual Energy. Soothe Agitated Emotions & Relax Open For Deeper Intimacy with Yourself, Life or Your Lover!
Heart breath: Reconnect with Yourself or One you Love.
Belly Breath: Reconnect with Your Authentic Feminine Power, Pleasure and Intuitive Wisdom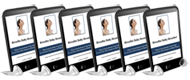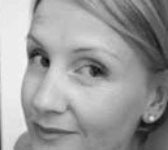 "Before I got the 'Breath Baby Breathe' Program I struggled with stress, anxiety, digestive problems and overwhelm. Now I feel I am in control of my life and NOT the other way around!
Every day it helps me to come from a place of calm confidence and a sense that I can enjoy my life as I achieve my goals. Thank you once again Lisa for your depth of wisdom & knowledge in this program. ..And I LOVE having the guided breath practices I can listen to on my ipod any time I need!"
Emily Dawson – London UK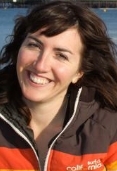 "Lisa makes powerful techniques seem so easy and accessible!
The 'Breathe Baby Breathe' program made me feel relaxed, focused and like a Goddess all at once! I didn't think it was possible but this gave me an education AND a much needed reconnection to myself."
Jenni Jones – London UK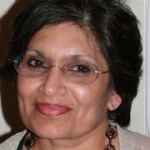 "I cannot praise the breathing technique enough! It has helped me reconnect with my husband in a way I didn't think was possible! And I feel so much more relaxed and calm. I'm just enjoying my life more! Thank you."
Devika Khatri

"Hi Lisa,
I am writing to thank you for an unexpected gift you gave me in our coaching session last week. Recently, my husband and I agreed that we needed to make a regular date-night to keep the fire of our relationship burning strong. Since we work together, from home, the transition to date-night can often be difficult to achieve.
In the past, after 12-hours of working with clients and managing my businesses, I was not feeling quite capable of making the emotional and mental shift to be a hot date for my husband.
I am so grateful to have had the session with you last week! It amazes me that you know such effective tools to help us. As our recent date-night evening neared, I kept hearing your words encouraging me to take time for myself to get ready… and to practice the magical breathing technique with my man. To my surprise, and my husband's delight – what was meant to be date-night, turned into an entire date-weekend! It was amazing to feel so connected, juicy and delighted to be with the man I see every single day! A surprise gift for both of us.
Thank you for helping us resurrect the passion that brought us together in the first place!"
Geffen Rothe
International Success Coach, Trainer, and Entrepreneur
I've included these testimonials because I know there is SO MUCH OUT THERE that give you false promises. I am NOT offering a 'transform your life in the blink of an eye without lifting your finger' magic pill!! What I am offering is proven, easy to apply education and practices that will help you to relax more in your life and intimacy, 'naturally' attract the man you want and keep the connection and passion alive that your deep heart really yearns for….without adding to your to-do list or being something you're not!
The bottom line is this – When you do the exercises in the program, you'll naturally feel
More Relaxed, Energized, Sexy, and Free in Your Own Skin,
And You'll Save Hours of Additional TIME, MONEY and ENERGY to Make That Happen.
I've seen this work for so many women that I'm totally confident you'll benefit too.
Here's my guarantee.

For a limited time only, this transformational program is available for a one time investment of only $27.
This is your chance! DON'T miss out on the real 'juice' of your life. With the guarantee you've got nothing to lose and everything to gain! So click below for Instant Access now and I look forward to hearing YOUR success story.

PS If you've got any questions about the 'Breathe Baby Breathe!' Program, email me at lisa@lisapage.com and I'll respond personally.