Podcast: Play in new window | Download (Duration: 5:40 — 5.2MB)
Get Notified Of Future Episodes: RSS |
In this 5 minute video of Lisa teaching, she talks about the courageous and confronting landscape of having difficult conversations with your intimate partner and how utterly liberating it can be for you both if you are willing to dive in with an open heart.
In this video:
Learning to trust what is true for you and saying it out loud.

Let your truth be a revelation that liberates, not an accusation that shames and blames.

Is this your own neurosis and trauma or a deeper informing?

The power of just 'getting it'.

How you feel ripples outward and impacts your partner whether you're aware of it or not.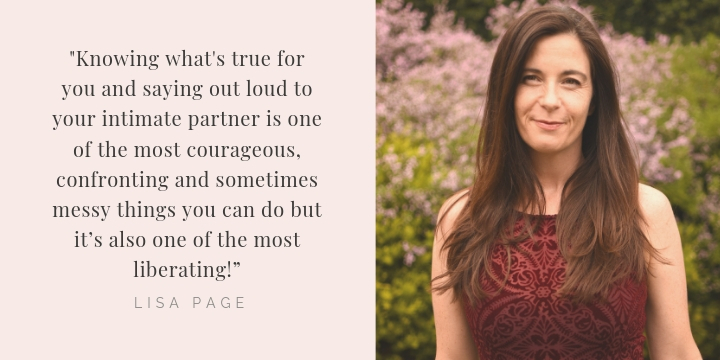 To find out more about private or couple coaching click here to send a personal and confidential message to Lisa.
If you enjoyed this, subscribe to the podcast on iTunes and subscribe to video on YouTube.