Video Highlights:
How 'Intimate Conversations with Great Mystics, Wise Teachers & Everyday Lovers' came about, and why Andrew Harvey is the first in the series!
What Andrew learned from sitting with powerful indigenous elders in Australia like Bob Randall and Grandmother Jenny Thompson.
Who was 'the great can opener' of Andrew's heart?
What the ancient Achuar people in the Amazon taught Andrew about presence, inner calm and joy.
Andrew's Ahuyasca experience with a wise old Shaman + sinking deeper into trust with the Divine Mother.
Lisa talks openly about her personal experiences with the Dark Goddess.
On feeling 'alone' when you're going through tough times.
How to consciously move through a 'Dark Night of the Soul' in a way that shatters you open, instead of shutting you down completely, so you can become your fullest and most blazing being.
Andrew asks Lisa to share her dream of the Dark Goddess.
The role of the Light Mother and Dark Mother in authentic transformation.
Lisa shares the way to create the deepest possible intimacy in relationship.
Inspired by his work with the Dalai Lama, Father Bede Griffiths and other phenomenal teachers, Andrew shares how to STOP being so distracted from what's important, and how to realign yourself to the 'deep radiance of your authentic nature'.
Andrew's near death experience in Africa with a taxi cab driver high on crack, and blaring rap music, and how it gave him the opportunity to experience an extraordinary spiritual healing.
How the Dark Goddess appeared [LITERALLY] to Lisa and Andrew three times in one day.
Transcendence, embodiment and BEING Love in action.
Get real and raw and be here now AS the unique expression of the Divine you are.
Indigenous Elders, Fake Gurus and you.
The powerful practice David Deida gave Lisa to free her and everyone else in the room of the tensions she was unknowingly perpetuating.
Andrew says now is the time to STOP playing small. It's time to allow the fullness of your own sacred authority to blaze out into the world, and to look to real life examples of women paving the way such as his long-time friend Marianne Williamson and soul sister Caroline Myss, and how they have overcome patriarchal suppression of the ages, to become such 'amazing, passionate, powerful, wild women'.
Sacred outrage Vs toxic anger in life and relationship.
Coming face to face with the reality of your own narcissism and addictions, and creating a Divine container so you can experience the depth of transformation possible through REAL shadow work.
Andrew shares the 3 essentials steps to doing your own REAL shadow work so you can truly free yourself and others in this life.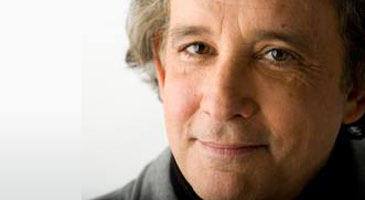 Andrew Harvey is an internationally renowned mystic, scholar, teacher, and the author of over 30 spiritual classics including the critically acclaimed 'Way of Passion: A Celebration of Rumi', as well as 'The Direct Path', 'Radical Passion', 'Return of the Mother' and many more.
He also co-authored the best-selling book 'The Tibetan Book of Living and Dying' and 'The Divine Feminine'. As the Founder of the Institute of Sacred Activism, he shares his passion for love in action, and the keys to sacred transformation. For more information about Andrew and his work go to http://www.andrewharvey.net/