Intimate . Powerful .

​Real
Like you, my clients come from all over the world.
In the last 1​8+ years I've worked with feminine leaders, artists, doctors, engineers, healers, refugees, activists, CEO's, stay at home Mums and entrepreneurs.
These women are doers, makers, movers and shakers. They are the Rebelles of society who don't just want to do more. They want to be more. They want to be all they are (in and out of the bedroom).
Free and fierce. True and tender. Real and embodied. Juicy and alive.
They have, what I call, Soul swagger because they dare (as Brené Brown says) greatly and they're willing to be vulnerable. Willing to be at their edge. Always wanting to go deeper.
In your Private Mentoring program, you and I work together for either 6 or 12 months.
IN SESSION: We dive deep. Because that's where the gold is. That's where you are.
OUT OF SESSION: I'll give you powerful feminine embodiment practices to deepen your capacity to EMBODY your insights for profound and long-term change.
You'll also have access to me, for guidance, reflection, celebration and accountability. That's why I only work with a limited number of private clients at a time.
Something's missing. Things might appear 'OK' on the surface. But you ache for deeper connection and intimacy. To feel free to express who you are and how you feel. You want deeper sex. Hotter sex. Sacred sex. You've lost contact with the Wild Love you ARE (in and out of the bedroom). And you want HER back.
​I'm talking about the kind of Love that AWAKENS you to the Truth of Life, IGNITES the Fire of passion in your Soul, RELAXES your body into ecstatic openness. It's about you BE-ing the Wild Love you ARE in and out of the bedroom. In our work together, we'll dive deep into what's really in the way, so you can LIVE Love in the way you most deeply desire.
You're super successful. But you're tired. Stressed. Stuck on a treadmill you can't seem to get off. Maybe you're already making millions. Maybe you want to. Maybe you're already making an impact. Maybe you want to. Either way, you, like all the women I work with, want to do it, whatever your 'it' is without the sacrifice to your well-being, relationships or your personal fulfilment.
You. Doing your BIG, beautiful thing in the world. Free of stress, strain and struggle. Kick-ass success without sacrifice. Feeling succulent, juicy and nourished from the inside out. In your program you'll have the guidance, support and accountability you need to live your Love and give your gifts to the world and be richly rewarded for it, in all the ways you desire, and in ways you might never have imagined.
You're smart. Self aware. But you still find yourself playing out a self-sabotaging pattern (or versions of it). You're done with that. And you know that reading about it. Thinking about it. Watching a TedX talk about it. Is not enough anymore. You're ready to commit. To themselves. You're ready to have all their self-work finally pay off. Because life's too short for anything less.
You've had an insight. An awakening. But UNLESS you can EMBODY it, nothing changes in your life. That's where you and I come in. My deepest passion and my super-power is helping you to EMBODY your most profound awakenings and everyday insights. This is where clients always say to me "I just found myself doing it..!" (or not doing it) That's where you know you've made the shift. For real. In your body. And life is forever changed.
PRAISE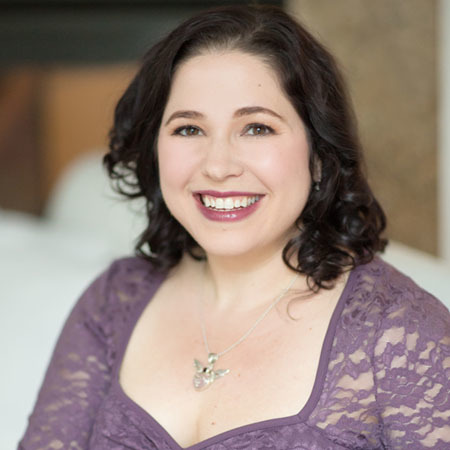 "Lisa is a powerhouse mentor for women who are ready to explore, awaken and embody their sexy, feminine nature.
Over the years I've had the pleasure to get to know many incredible love & intimacy mentors. Lisa truly stands out.
With many years of professional experience, Lisa has a deep understanding of the feminine psyche, body, heart and Soul. But it's her dedication to her own personal practice that sets Lisa apart.
In the time I've known Lisa, I've seen her work with Feminine Leaders from around the world, helping them profoundly transform their lives, love and intimacy. And I've watched her commitment to this work and her own growth by taking her practice to the next level.
It's one thing to teach; it's another to fully put yourself through the practice in your own life. Lisa truly walks the talk, and it shows in her presence and her results.
Lisa truly embodies the principles she teaches. She is living proof that you can be a kick-ass Feminine Leader in business and in life, while being true to your own sexy, sensual, and soul-inspired feminine self!"
Elizabeth Purvis, Creatrix of Feminine Magic® and founder of Goddess Business School®
,

"My husband and I work together from home. To my surprise and my husbands delight, thanks to Lisa, what was meant to be a date-night, turned into an entire date weekend! It was amazing to feel so connected, juicy and delighted to be with the man I see every single day! Thank you for helping us resurrect the passion that brought us together in the first place!"
Geffen Rothe, International Success Coach, Trainer & Entrepreneur, USA
,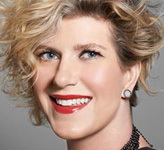 "Lisa is a breath of fresh air when it comes to subjects relating to women who want more. She herself, is the epitome of the empowered woman. She embraces the feminine power and radiates abundance and fulfilment every where she goes. Her journey has been truly remarkable and I have witnessed some events transpire that would conquer most, but not Lisa! She is truly amazing and my life is so touched with what she has to share."
Priscilla Bokhara, Peak Performance Coach, Trainer, Speaker & Writer, South Australia
,

"Dear Lisa,
I just wanted to share with you that tomorrow my partner and I will be celebrating our 1 Year Anniversary together.

We made it!
Whilst there is lots of continued work to do, I am so very pleased with the turn around so far and that we're going into this milestone stronger and happier.

I thank you sincerely for your help with making this happen. I couldn't have asked for a better outcome from my coaching programme with you at this point.

Whilst we may not have ended the year engaged and with many of the future plans in place that we initially intended; we have shown each other and ourselves that we can overcome adversity and pull together where it matters.
It is this bond that I cherish far more now than any diamond ring!
So thank you Lisa, your support is greatly appreciated and I look forward to my continued work with you."