Podcast: Play in new window | Download (Duration: 7:59 — 5.5MB)
Get Notified Of Future Episodes: Apple Podcasts | Android | RSS |
The truth is, sometimes it takes real courage to listen to trust intuition, let alone to trust Her, and then act upon what She tells you.
She whispers in your ear in the quiet moments.
She especially loves the gap in between each breath.
That precious silent space where Her voice can be heard most clearly.
Do you hear Her?
If you can't,
or you won't,
then She tends to get a little louder.
That's Her job you see.
To guide you to live your most deeply fulfilled life.
I get it.
Sometimes what She says isn't exactly what you want to hear.
In fact, sometimes it's enough to make you want to run as far away from yourself as possible.
But of course, that's not possible.
Because wherever you are, you're still there.
There's no escaping you, nor Her.
Other times, you hear Her sweet voice, and it's like music to your ears, and following her guidance is like following the most delicious breadcrumbs along a mysterious and exciting path.
And at other times, you don't hear Her at all because Her loving whispers are drowned out by the busy-ness of your everyday life, or squashed flat by that inner voice of fear, doubt and self-sabotage.
Or worse still, She is silenced, by the voices outside of you.
Society. Family. Friends. Critics.
Anyone with an opinion, a judgement, or a belief that you've decided is superior to your own.
Oh, but when you do stop dear woman,
and you do listen,
and you truly hear what She has to say…
Oh how She dances with delight!
Your gift of listening, is exactly what She needs to step forth, and speak even more clearly, and strongly.
And She waits with baited breath
you see if you will hear Her,
trust Her,
and embody Her.
And when you do?
Well, those are the times that you look back and say,
'Holy Wow! I'm sooo glad I did that!!!'
That happened to me recently.
I was walking along the beach, when quite suddenly She said, "You've got to have Intimate Conversations with Great Mystics, Wise Teachers & Everyday Lovers' (quote -unquote)
"Wow!" I thought. "I LOVE the sound of that!"
"Who with?" I asked.
And instantly, a list of names 'dropped in' of 'Great Mystics, Wise Teachers & Every Day Lovers' from around the world.
But She was not alone.
At that point the insidious voice-of-doubt crept in…
Most of the names on my list were world famous teachers and authors, and the closest I'd ever come to meeting them, until then, was reading their books, or studying their courses.
So I thought,
"I don't know all of these people personally! How would I ever make a connection with them, let alone have an 'Intimate Conversation' with them?"
Then the voice-of-doubt got a bit louder and threw in a dig at my self-esteem too.
Just for good measure.
And before I knew it, the voice-of-doubt had taken over and the words flew out of my mouth….
"Who am I to take on such a project?"
(Deep sigh)
Thank Goddess I did NOT listen to that voice.
Instead, I opened my inner ear to Her
my beautiful Soul,
even wider.
I listened and I trusted.
And the moment I did, Divine synchronicity promptly took over.
My mobile phone rang.
I hesitantly picked it up. (…Like you do when you're in deep conversation with yourself, and you're not quite sure yet if it's a good idea to interrupt yourself!)
It was my dear friend Bronwyn.
Who, as it happened, is also a dear friend with the very man who was at the top of my 'Conversation List'! None other than the World Renowned Mystic, Best Selling Author, Rumi Scholar and Sacred Activist – Andrew Harvey.
I couldn't have scripted it better myself.
It's like the moment I said 'Yes!' to Her, the path of ease and grace just opened right up.
From that point on, I let go, and let Goddess!
And because I did, I'm now able to share with you, the very first in my new series of 'Intimate Conversations with Great Mystics, Wise Teachers & Everyday Lovers.'
Holy Wow!!!
(Deep sigh of contented relief)
So here's what I learned (again) from this experience:
If you want to live a Soul-inspired life, you've got to make a committed decision to:
Hear Her

Trust Her

Follow Her Guidance
And here's the very good news….
The more closely you listen, the easier it is to hear Her.
The more you Trust what you hear, and act upon it, the more She'll speak to you.
It's that simple.
Here's what Caroline Myss, another dear friend of Andrew Harvey says this about intuition: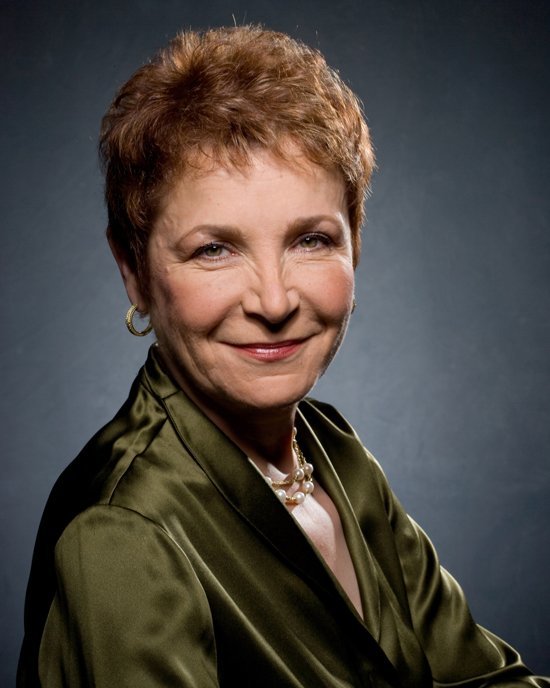 "We often hesitate to follow our intuition out of fear. Most usually, we are afraid of the changes in our own life that our actions will bring. Intuitive guidance, however, is all about change. It is energetic data ripe with the potential to influence the rest of the world. To fear change but to crave intuitive clarity is like fearing the cold, dark night while pouring water on the fire that lights your cave. An insight the size of a mustard seed is powerful enough to bring down a mountain-sized illusion that may be holding our lives together. Truth strikes without mercy. We fear our intuitions because we fear the transformational power within our revelations."
Caroline Myss, New York Times Bestselling Author
,
Now don't get me wrong.
I'm not saying that when it came to actually pressing the 'send' button on my new series, that my 'stuff' didn't come up.
Of course it did.
In fact, I felt way more vulnerable than I had imagined.
But once I did it, I definitely had that feeling of "I'm sooo glad I did that!"
And this is just the first one.
There are many more 'Intimate Conversations' to come that I'm excited to share with you in the coming months.
CLICK HERE to watch my Intimate Conversation with Andrew
And (if you can't tell from the video) we had SUCH fun diving deep into conversation about everything from the Dark Goddess, EMBODYING your deepest truth, the power of indigenous wisdom, Fake Gurus, near death experiences, Ayahuasca, Love, Sacred Activism, REAL shadow work and more…
I sincerely hope you enjoy watching this Intimate Conversation as much as we did making it.
And may your Intuition reign supreme in your own precious life, and may She guide you to ever more fulfilling adventures of the Soul.
BIG love to you,
Lisa
xxx
PS I'm deeply touched by some of the comments already made about the video. Here is one from Andrea in London, to whet your appetite!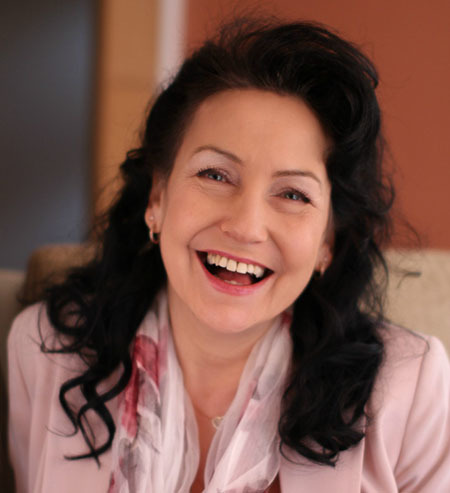 "Thank you Lisa and Andrew for being the love you are, by sharing your own vulnerabilities here for us all to see and feel.
I truly enjoyed your conversation and became alight in recognition of what is and has been happening within me over recent times.
As you coach Lisa, you have reinforced the reason I choose to work with you to establish a deeper knowledge and intimately with myself. You are phenomenal.
In particular, I found that between the two of you, your explanation of the dark goddess became both jaw-dropping and eye-wateringly familiar. I get it!
A thousand thanks for showing me my truth. Love you both. Xxx"
PPS Click here to watch the 'Intimate Conversation' I had with Andrew Harvey
PPPS Ready for some 1 on 1 mentoring? Click here to request more info.